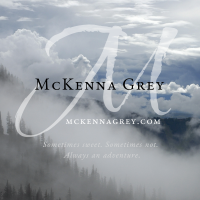 McKenna Grey
Thrillers, Suspense, Mysteries, Contemporary Romance
McKenna Grey is the contemporary alter-ego of award-winning, historical romance and western author MK McClintock. As McKenna, she writes romantic suspense, including the Kyndall Family series, and heartwarming, small-town romance to break up the murder and mayhem. She enjoys a quiet life in the Rocky Mountains where she is writing her next book.
Recommended Featured Books
"It is better to debate a question without settling it than to settle a question without debating it."